In this Episode, Kyle sits down with Elizabeth Nielson and Ingmar Gorman, Co-founders of Fluence, Training in Psychedelic Integration. They are both therapists on the MAPS clinical trial for MDMA Assisted Psychotherapy for PTSD.
3 Key Points:
1. Elizabeth and Ingmar are co-founders of Fluence, a Psychedelic Integration Training program.
2. If psychedelic treatments become available more widely, the fear is that therapists won't be as educated on how to handle their patient interactions based on the behavior of each psychedelic. Psychedelic Integration Therapy Training is so important.
3. It's important for the wider public to understand how psychedelics work in order to anticipate some of the variety of patient reactions after psychedelic therapy.
---


Support the show
Leave us a review on iTunes

Share us with your friends – favorite podcast, etc

Join our Facebook group – Psychedelics Today group – Find the others and create community.
---
Show Notes
About Ingmar
He is a Co-Principal Investigator for the MAPS MDMA/PTSD trial
He is a Psychologist and the Co-founder of Fluence
He trains mental health professionals in psychedelic integration
About Elizabeth
Elizabeth is a Psychologist and Co-founder of Fluence
She has worked on clinical trials using MDMA and clinical trials using Psilocybin
She trains mental health professionals in psychedelic integration
The Trial
The approval of expanded access by the FDA includes 50 people in total for now
They are near the end of MAPP 1 (out of MAPP1 and MAPP2)
There are 3 phases

Phase 1 addresses the safety of a drug in humans
Phase 2 is where you begin to test your treatment in a specified patient population
Phase 3 is where you get the data to demonstrate efficacy in a larger population pre-approval
They are done as a double-blind trial, both the therapist and patient don't know if the patient is receiving the treatment or now
Takeaways
There is a lot of information that has to be shared effectively
The therapists are very much aware of the participant's lives, just just administering MDMA
Instead of learning from the trials of what to do on a practical level, its about inspiring them to bring this as an actual treatment for people
The multiple ways that PTSD can manifest and look like, and the may ways that MDMA can look like when administered, have some commonalities

The deepening, the broadening, the way they communicate, can all be the same

Ingmar holds the belief in the inner healing intelligence of all people

One of the first things he does when he begins with a new patient, he says that this is something he really believes in, and his role as a therapist to help them in their own healing process

What Elizabeth wanted to learn, know and practice while she was going through school, isn't what she she thought it was until she found it

She says this work really requires them to trust people's autonomy and experiences
There is something that they tell their patients, "Don't get ahead of the medicine" – Elizabeth

There is an interesting paradox between not knowing and following intuition, to having an actual method and following that

There is a sweet spot between following a script to following your intuition as a therapist
You want to trust that inner healer process of the patient, but also need to know when to intervene (usually from a safety standpoint)
Fluence
3 days after Horizons, Elizabeth was at home with a cold, and talked to Ingmar that morning curious for a name for the project
Fluence means, magical or mystical power or source of power

It can also refer to the density of particles of energy in a given area

They teach about harm reduction and integration to mental health providers

They aren't teaching psychedelic therapy protocols in the workshops

An important part of integration is mindfulness
Ingmar's biggest influence are his clients and patients, he is inspired by them

A large piece of the motivation for creating Fluence is from patients just looking for someone to talk about their experience with
The Why
A mother whose teenage daughter with depression, reached out to Ingmar with trouble trying to treat her daughter's depression

The family decided it would be a good idea to use Ketamine therapy, which was successful
She was doing well and went to her regular therapist to integrate it
The therapist that she went to then instead of responding positively, decided to fire the teenager from further therapy, and reported the parents to child protective services for providing ketamine therapy
Ingmar says their position is not that everyone needs psychedelic integration therapy, its specifically for those that don't feel supported by family or community, and it gives them a professional service as an option

"Psychedelics are not 10 years of change in one night, they are 10 years of insight in one night. integration is so important." – Elizabeth
The goal is to support people in making a change that feels safe and right for them
If the treatments become available more widely, the fear is that therapists won't be as educated on how to handle their patient interactions based on the behavior of each psychedelic

Mental health practitioners can be a great source for working through those experiences
Menla Training
They could really take their time with the process and training
The trainings that they had gone led has made their Fluence courses better
In 2019 they had 5 of the trainings for clinicians, and the trainings will be better and better as they go
Ketamine Infusion Therapy
The experience is not dose dependent
The purpose of the workshop is to educate both therapists and doctors about what can happen in ketamine treatment 
Links
Psychedelics 101 and 102 Workshop at ICPR 2020
---
About Elizabeth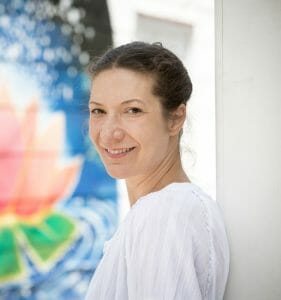 Dr. Elizabeth Nielson is a co-founder of Fluence and a psychologist with a focus on developing psychedelic medicines as empirically supported treatments for PTSD, substance use problems, and mood disorders. Dr. Nielson is a therapist on FDA approved clinical trials of psilocybin-assisted treatment of alcohol use disorder, MDMA-assisted treatment PTSD, and psilocybin-assisted treatment of treatment resistant depression. Through Fluence, she provides continuing education and training programs for therapists who wish to engage in integration of psychedelic experiences in clinical settings. Her program of research includes qualitative and mixed-methods projects designed to further understand the phenomenology and mechanisms of change in psychedelic-assisted therapy, including the experiences of trial participants and of the therapists themselves. Having completed an NIH postdoctoral fellowship at NYU, she has published and presented on topics of psychedelic therapist training, therapists' personal experience with psychedelics, and including psychedelic integration in group and individual psychotherapy.
About Ingmar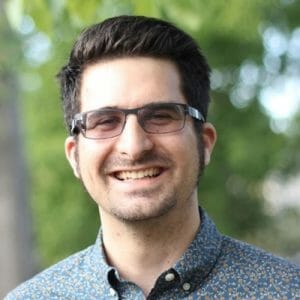 Dr. Ingmar Gorman is a co-founder of Fluence and a psychologist who specializes in assisting populations who have a relationship with psychedelics. He is the site co-principal investigator and therapist on a Phase 3 clinical trial studying MDMA-assisted psychotherapy for post-traumatic stress disorder. Dr. Gorman is a board member of Horizons Media, Inc., a not for-profit educational charity and organizer of the Horizons Conference: Perspectives on Psychedelics. After completing his NIH postdoctoral fellowship at New York University, Dr. Gorman stepped down as director of the Psychedelic Education and Continuing Care Program to focus his efforts on Fluence and the training of future therapists.